Track Bonds and CDs in Simply Safe Dividends
We've got an exciting update to share: you can now track your income from bonds and CDs in Simply Safe Dividends.
If you have a brokerage account connected to Simply Safe Dividends, then any bonds and CDs in your accounts will be automatically imported the next time your accounts sync.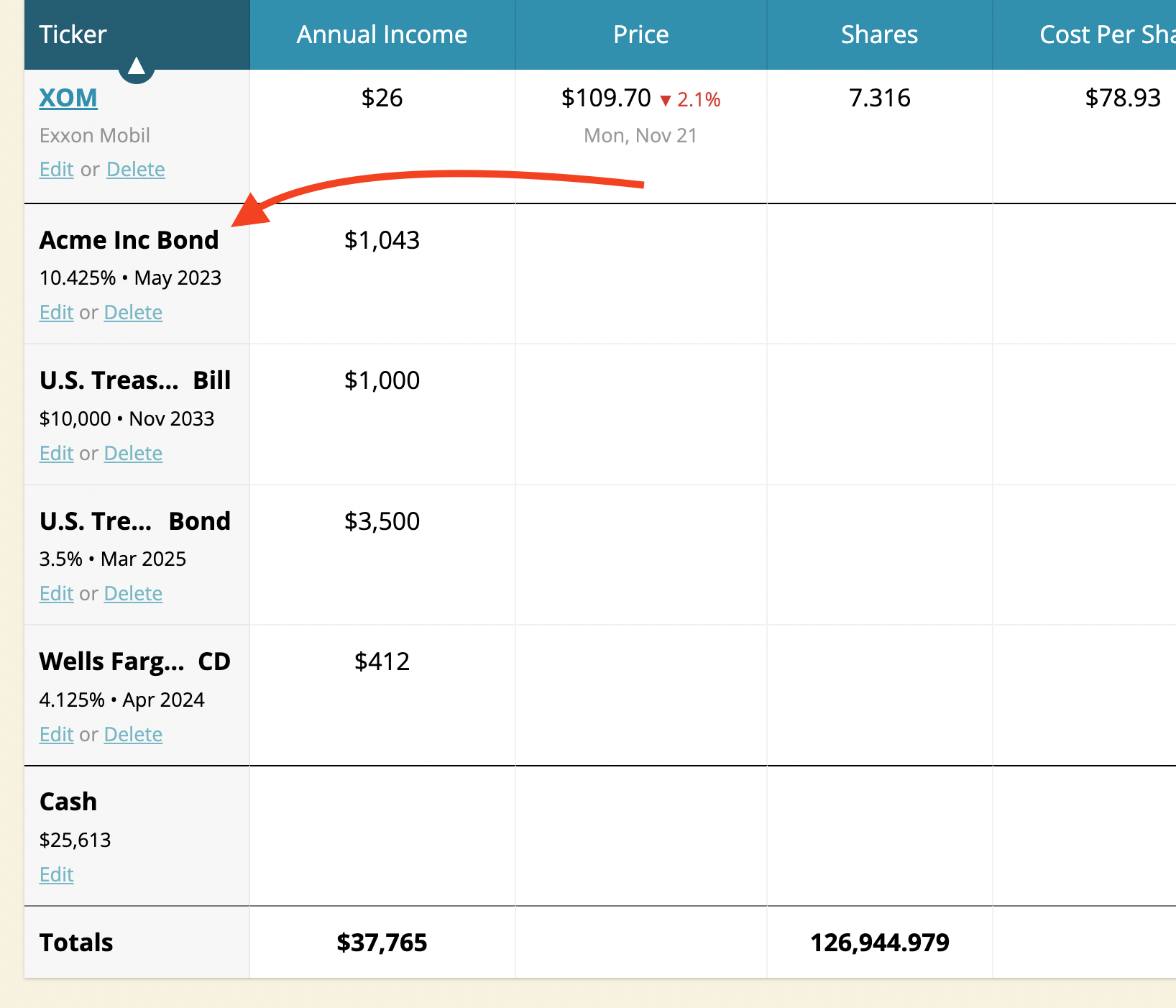 If you instead manually update your holdings, you can add bonds and CDs by going to "Add a bond or CD..." under the "Add..." menu here:
You'll first be asked which type of bond or CD you're adding:
The fields you need to enter will depend on the type of bond or CD. For example, you'll enter an interest rate for U.S. Treasury Bonds and Notes:
But for Treasury Bills, you'll enter a purchase price, which we'll subtract from the bill's face value to calculate your income:
Once you've added a bond or CD, scroll to the bottom of your portfolio's table view to see your bond or CD listed.
In addition to calculating your annual income from bonds and CDs, we'll also add the face value of your bonds and CDs to your portfolio's balance. This way, you have a more accurate total of your portfolio's value:
That's it! We hope you enjoy this new feature. As always, lets us know if you have any questions or if there's anything we can help you with.
If you'd like to start using Simply Safe Dividends' portfolio tracker to keep tabs on your bonds and other investments, you can learn more about our suite of online tools and register for our free trial
here
.