The one-stop shop for dividend investors.
---
Simply Safe Dividends provides everything you need to secure safe and growing dividend income in retirement:
Dividend Safety Scores covering over 1,300 stocks
Portfolio tracking tool
Valuation charts
In-depth research on 200+ companies
Monthly newsletter with actively-managed model portfolios
Let's dig into some of these highights...
---
Avoid costly dividend cuts
One of your stocks is down big. Its dividend yield has shot up to 6%, and you're counting on its income in retirement. Is its dividend safe? Should you sell?
Dividend Safety Scores — exclusive to Simply Safe Dividends — have your back. We've spent more than 10,000 hours of research to create a scoring system that assesses how likely a company is to cut its dividend. To date, we've caught over 98% of dividend cuts in advance.
When you enter your holdings into our portfolio tool, your holdings will be classified into our different risk buckets to help you immediately identify and monitor any stocks with dividends that could run into trouble down the road.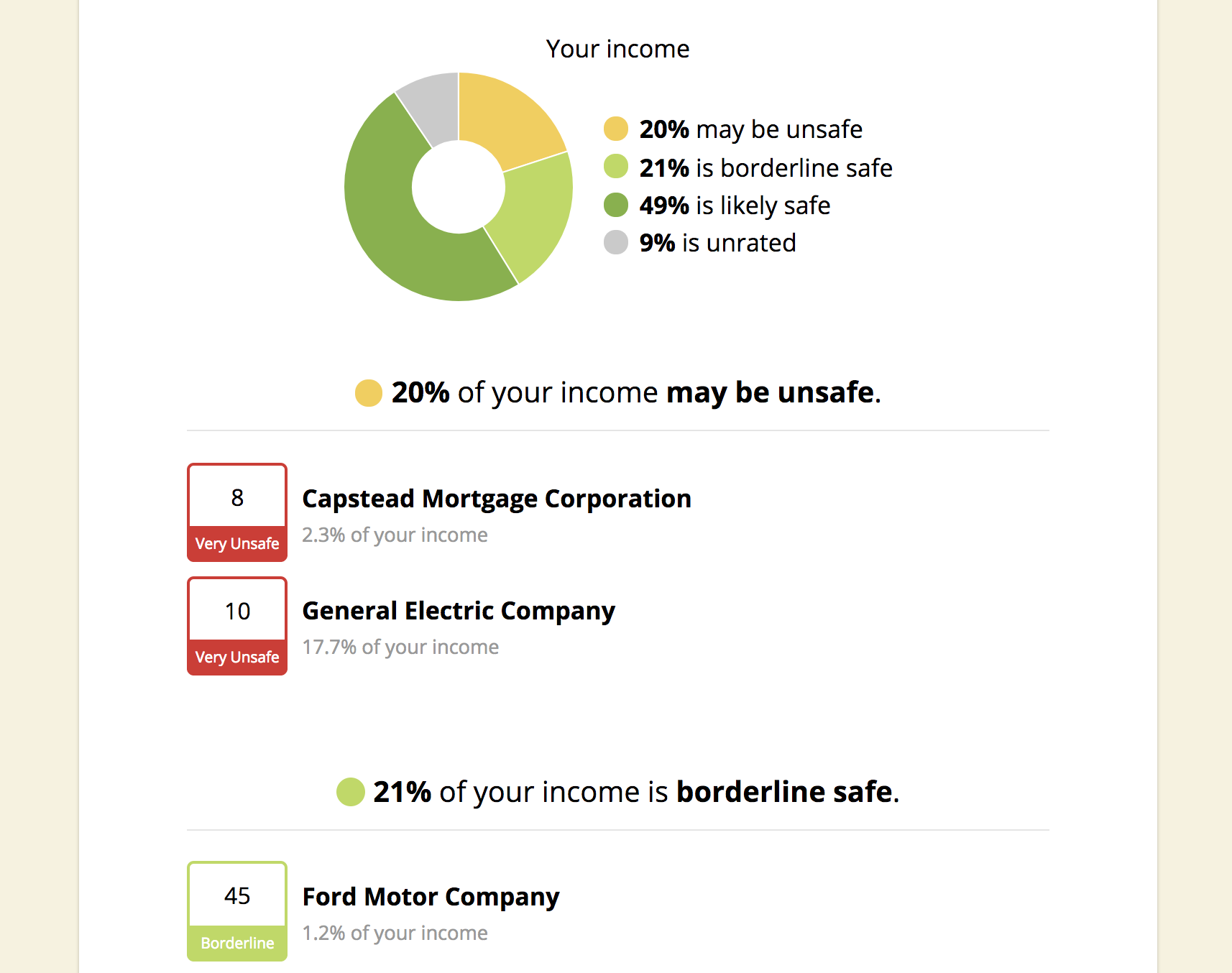 ---
Track your income stream
There are no more paychecks from a job in retirement, but you still need to make sure your income will sustain your lifestyle. Our portfolio tool tracks exactly how much dividend income you are set to get paid each month so there are never any surprises about your cash flow coming in.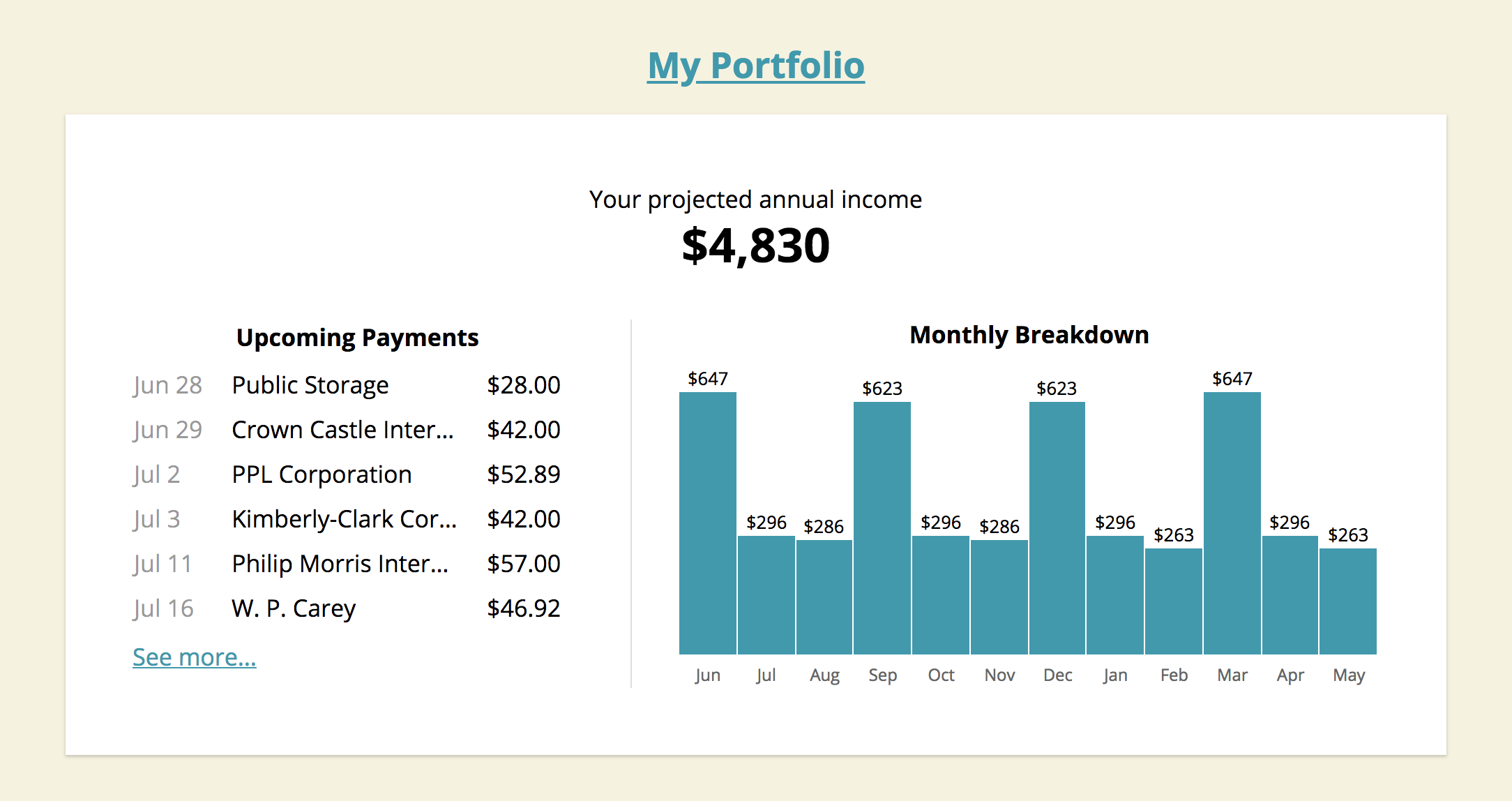 And when any of your holdings raise or cut their dividends, you will immediately receive an email alert informing you of the change and how it affects your annual income stream. With complete income visibility, there is no better way to experience the power of dividend growth investing.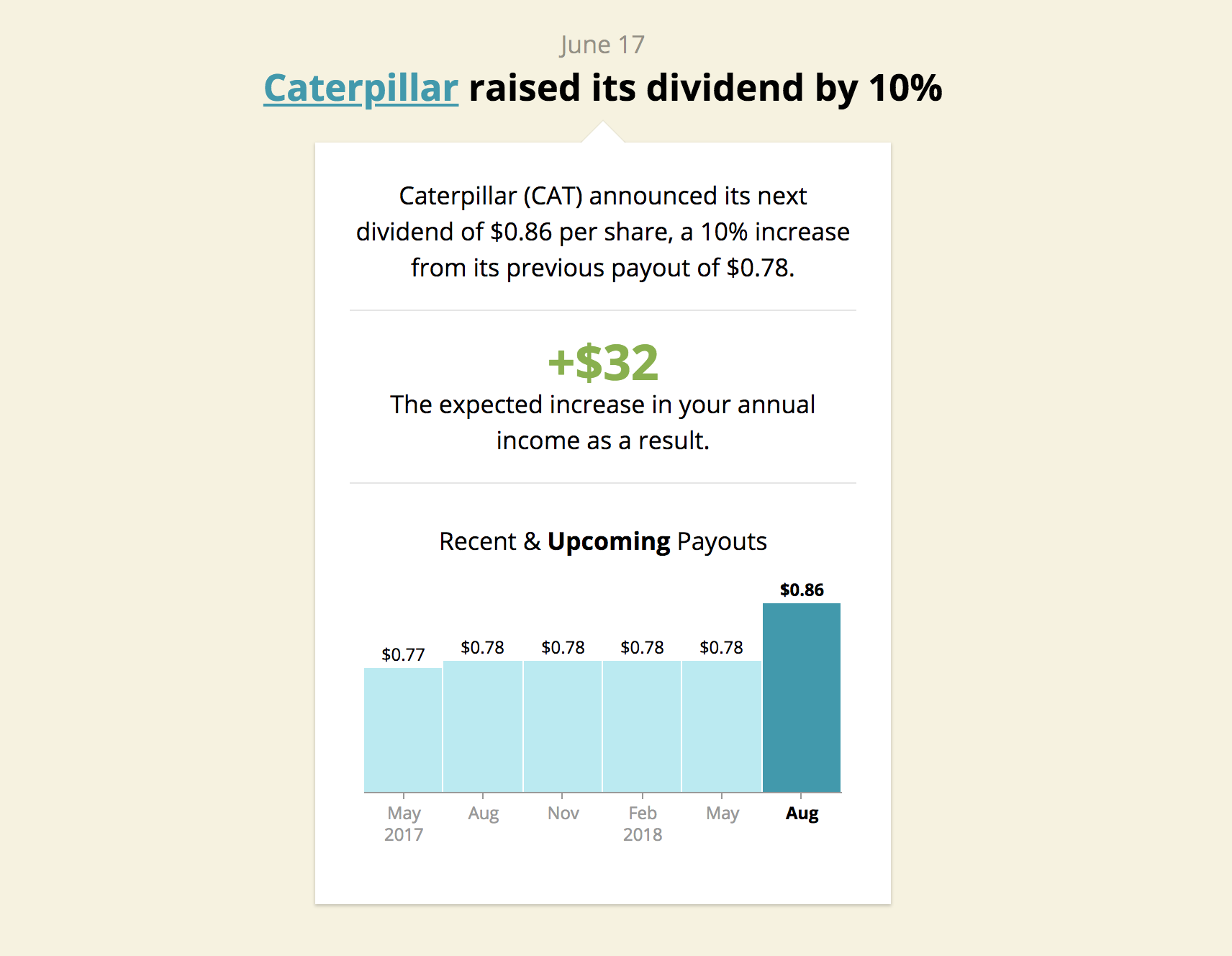 ---
Focus on what matters most
Successful investing isn't about predicting the next recession, discovering the next Amazon, or timing the market's tops and bottoms. It's about reducing risk so you don't have to sweat these things.
What's actually important? Diversification, dividend safety, dividend growth (so your income grows to beat inflation), and a grasp on how you'll make the numbers work in retirement. Our portfolio tool comes with six easy-to-read reports focused on critical portfolio management topics to keep your nest egg positioned safely between the guardrails.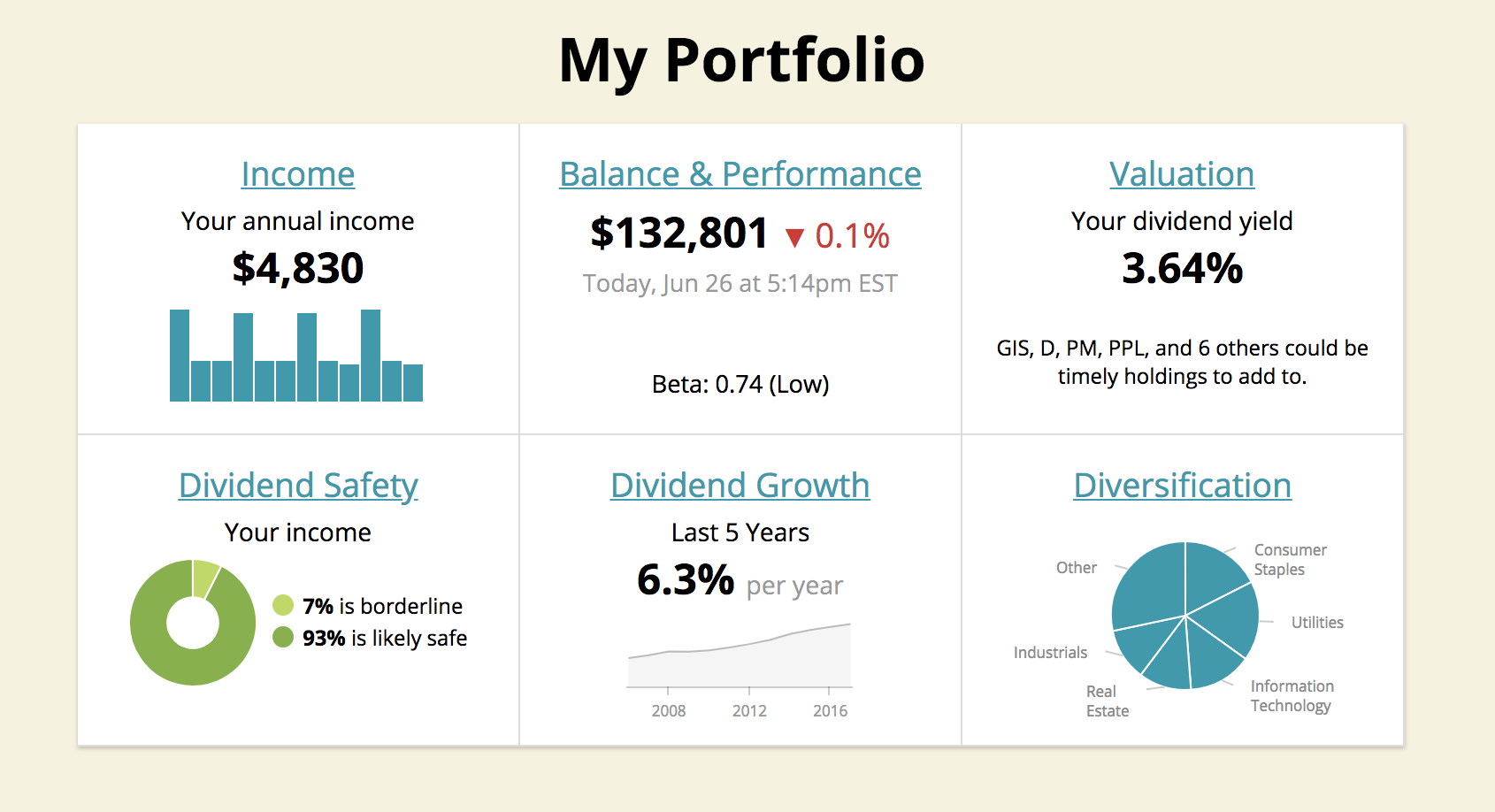 Each report provides actionable insights about your portfolio to help you generate safe income and avoid taking risks that can disrupt your retirement plans — without getting into any financial mumbo jumbo.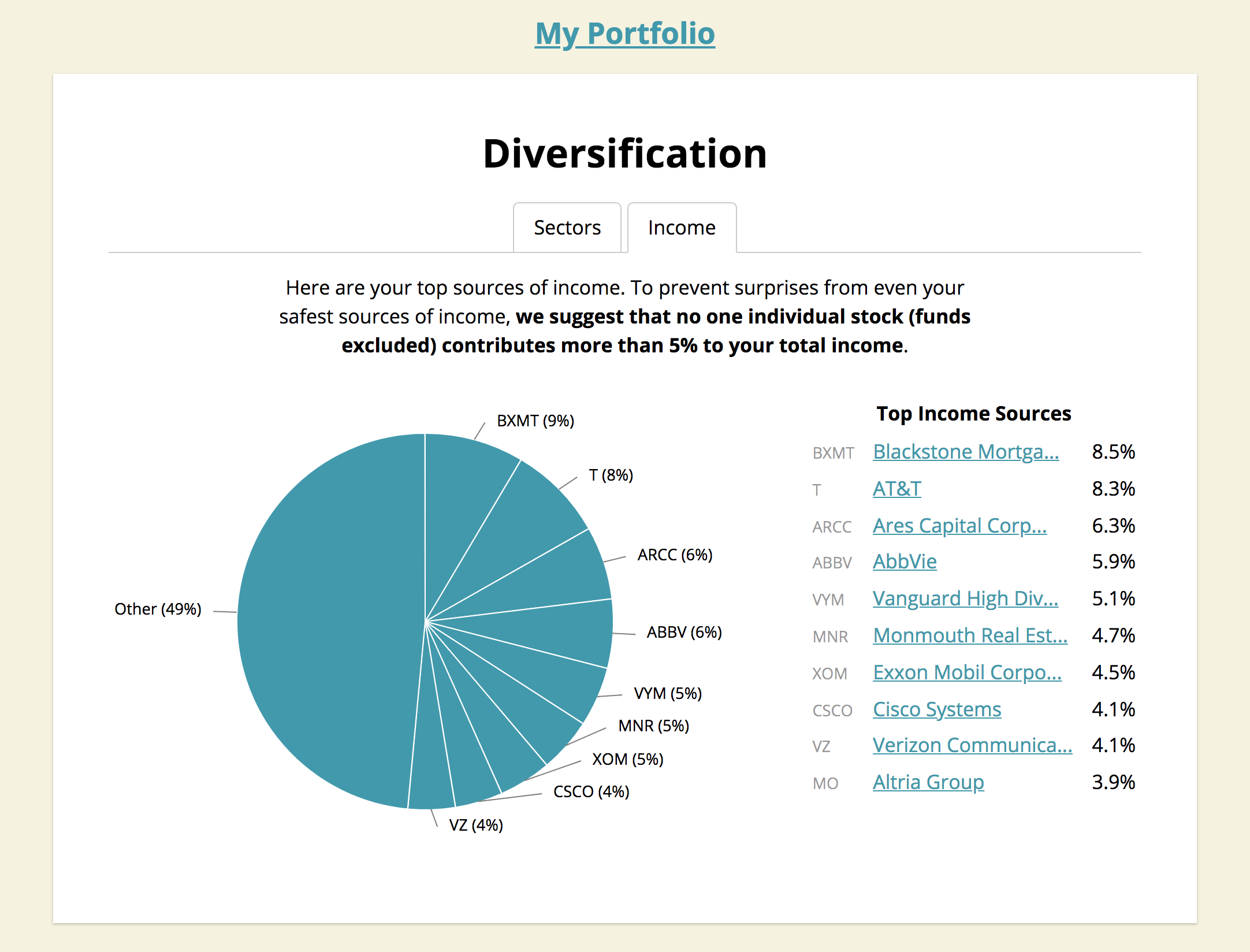 ---
Ideas from a professional analyst
In addition to our online tools, subscribers receive our monthly newsletter, which covers three model dividend portfolios — including our flagship Conservative Retirees Portfolio — and is filled with thoroughly-researched income ideas to consider for your portfolio.
Our CEO Brian Bollinger writes the newsletter and was previously an equity research analyst at a large investment fund. In each edition, you'll...
Learn when to buy and sell
Discover quality, well-researched investment ideas
Stay on top of stock market news that actually matters
Become a more disciplined dividend investor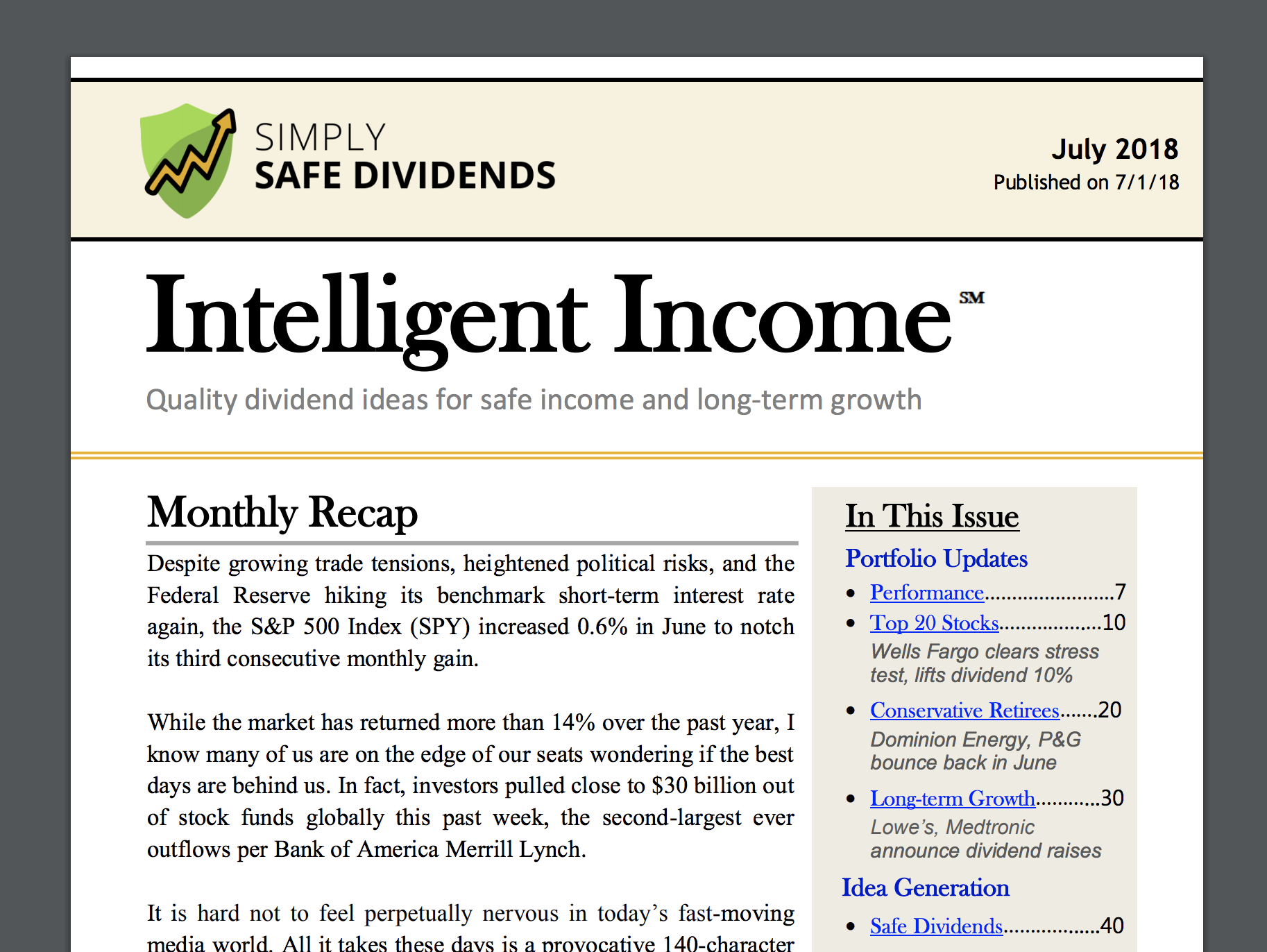 ---